[display_podcast]
Francis Wheen is a writer, broadcaster and journalist.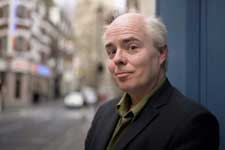 Francis can regularly be heard on Radio 4's The News Quiz, and seen on Have I Got News For You. His docudrama about Harold Wilson, The Lavender List, was broadcast on BBC4 in March 2006.
His latest book is Strange Days Indeed.
First broadcast on 11th September 2009